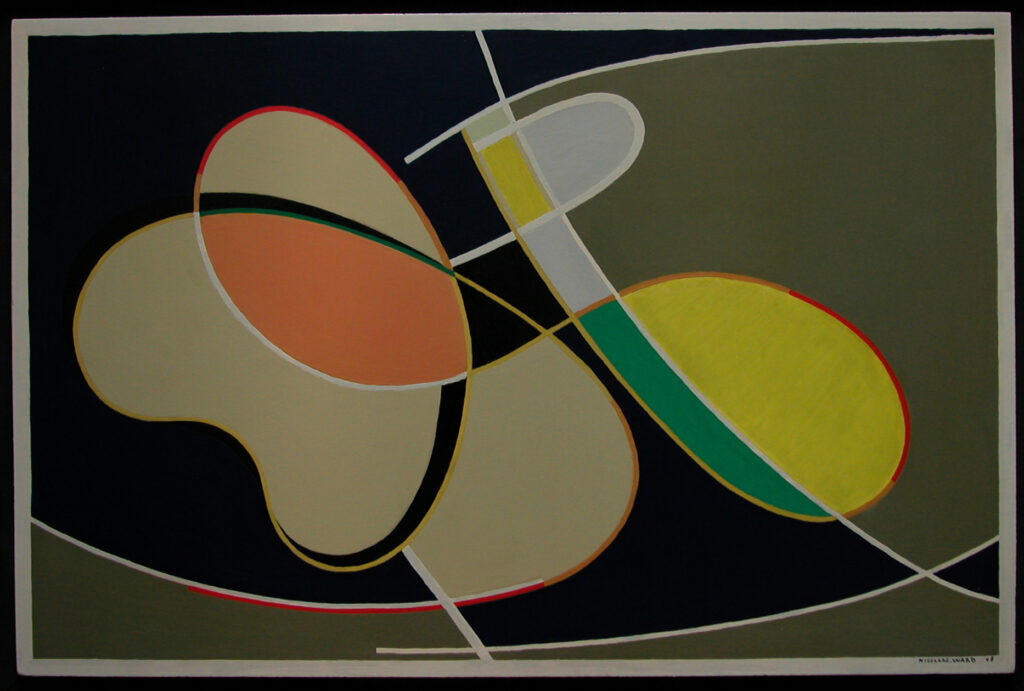 ENQUIRE ABOUT THIS WORK
"Potential Vital"
1948
oil on panel
79.5-81×122 cm (31.3-31.6×48 inch)
signed and dated lower right and verso signed, dated and titled.
verso more:
Nicolaas Warb, 4 Square Demouettes, Paris XV.
Potential Vital, 1948. No. 159 (B). Oct. 1948.
Sticker: 1952: 63e exposition de la Societé des artistes indépendantes.
Paris. N. 2667.
Exposition: 4e Salon de Réalités Nouvelles. 1949. Paris. no. 552
Lit.
Nicolaas Warb en haar interpretatie van de kleurenleer van Goethe (Bierenbroodspot) 2007, page 204.
Entretienssur l'art abstrait (Raymond Bayer) Genève, 1964: between pages 32 and 33.
provenance: Galerie Marie de Beyrie, Paris
Back to works