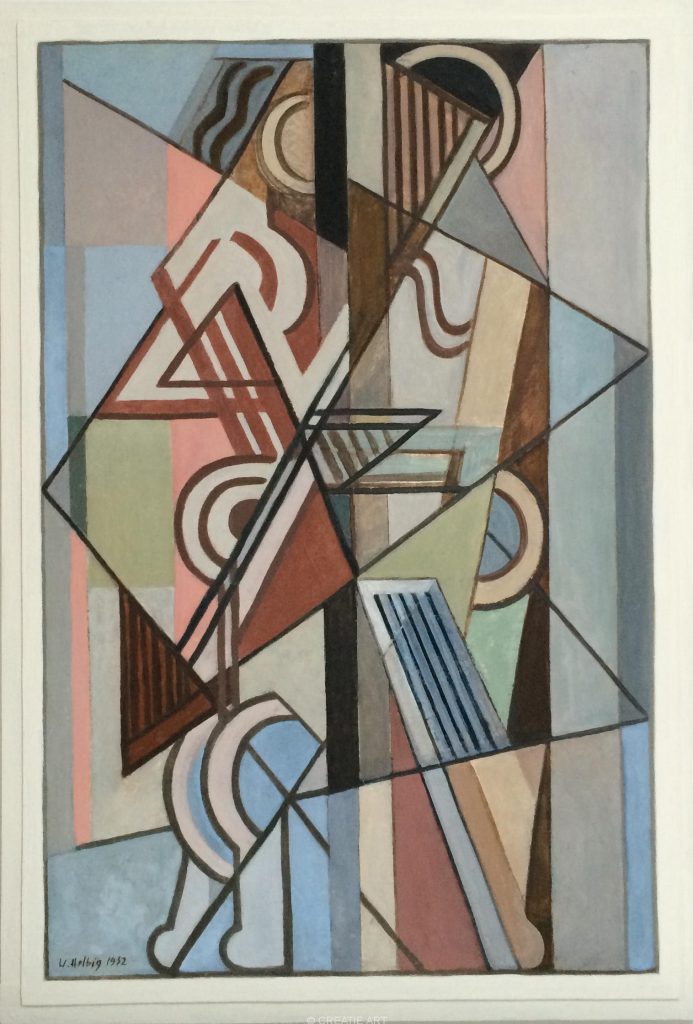 ENQUIRE ABOUT THIS WORK
Composition en Polarité Masculin et Féminin Vertical
1932
oil on panel
130×89 cm (51,2×35 inch)
signed and dated lower left and verso
provenance:
private collection
collection Leering (sticker verso)
collection Nelly van Doesburg
verso also:
Adresse: W.Helbig chez Mr. H. Arp,
21 Rue des Chataigniers, Meudon-Val-Fleury, Seine et Oise, France.
This work was made during the time he lived with Jean Arp.
The Foundation Arp is now located at this address
info about this work:
Normally Helbig painted landscapes, still lifes and portraits.
In 1931/1932 he took part in exhibitions of the "Group 1940" in Paris, which included Max Ernst, Hans Stocker, the Arps and the Delaunays. Inspired by them, he worked for a short period in a different style: geometry with amorphous shapes.
In 1933, Helbig's works from the Folkwang Museum in Essen, the Kunsthalle Mannheim and the Erfurt Museum, among others, were removed as "entartete kunst" (probably his geometric works)and later burned.
Back to works